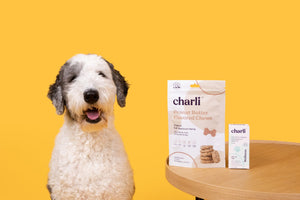 Our Charli Family
Our beloved dogs are not just pets, they are family
At Charli, we believe that our furriest family members deserve the highest-quality natural remedies to support their overall comfort and wellness. With the helping hand of Mother Nature, we have carefully crafted everyday CBD wellness regimes with functional organic and all-natural ingredients.
Our recipes improve the efficiency of the highest quality full-spectrum CBD by also providing essential vitamins and minerals which support your pet's health, wellness and prosperity.
Our mission is to provide the world's best everyday CBD oil wellness regime for your pets.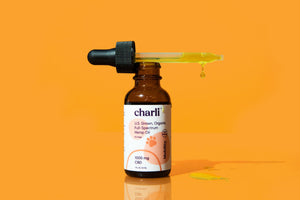 The Best CBD For Dogs
There is no competition.
Our CBD oil for dogs is uniquely formulated with premium full-spectrum CBD and is tested in a third-party, ISO-certified lab to ensure the highest quality. We have partnered up with hemp farms in Kentucky to produce the highest-grade CBD pet products on the market. All of our products contain our effective and safe organic CBD oil. We have also formulated our CBD products with additional organic and all-natural superfoods to deliver essential vitamins, minerals and nutrients to your dog's daily routine.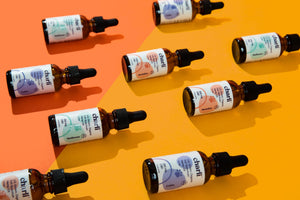 What Sets Charli Apart?
* Organic, Premium Full-Spectrum CBD Oil
* Organic and All-Natural Ingredients uniquely formulated to supplement our CBD and boast your pet's wellness
* Third-Party, ISO-certified lab tested to ensure the highest quality and purity
* Human-Grade
* GMO-Free / Gluten Free / Soy Free/ Corn Free / Dairy Free / Xylitol Free
* Made in the USA and backed by our 30-Day Money Back Guarantee
* Multiple Formulas and Strengths designed for your dog's specific needs
* Charli to the Rescue: A portion of all proceeds from the sale of Charli products are donated to animal rescues and shelters
WHICH CBD PRODUCT IS RIGHT FOR MY PET?
Choosing the right CBD oil product for your pet can be confusing and overwhelming. As pet parents, our pets are not just "pets", they are family. That's why we only want to give the absolute best products to our furriest family members. So, in a sea of endless brands and formulas, how do you know which CBD oil product is right for your pet?
Calm Formula
Our calm formula includes a unique blend of chamomile, passionflower, and valerian root to alleviate your pet's stress and anxiety. Whether your pet is distressed from noise, traveling, separation or any other external stressor, this 'tranquility in a bottle' is designed to help your pet find peace and tranquility.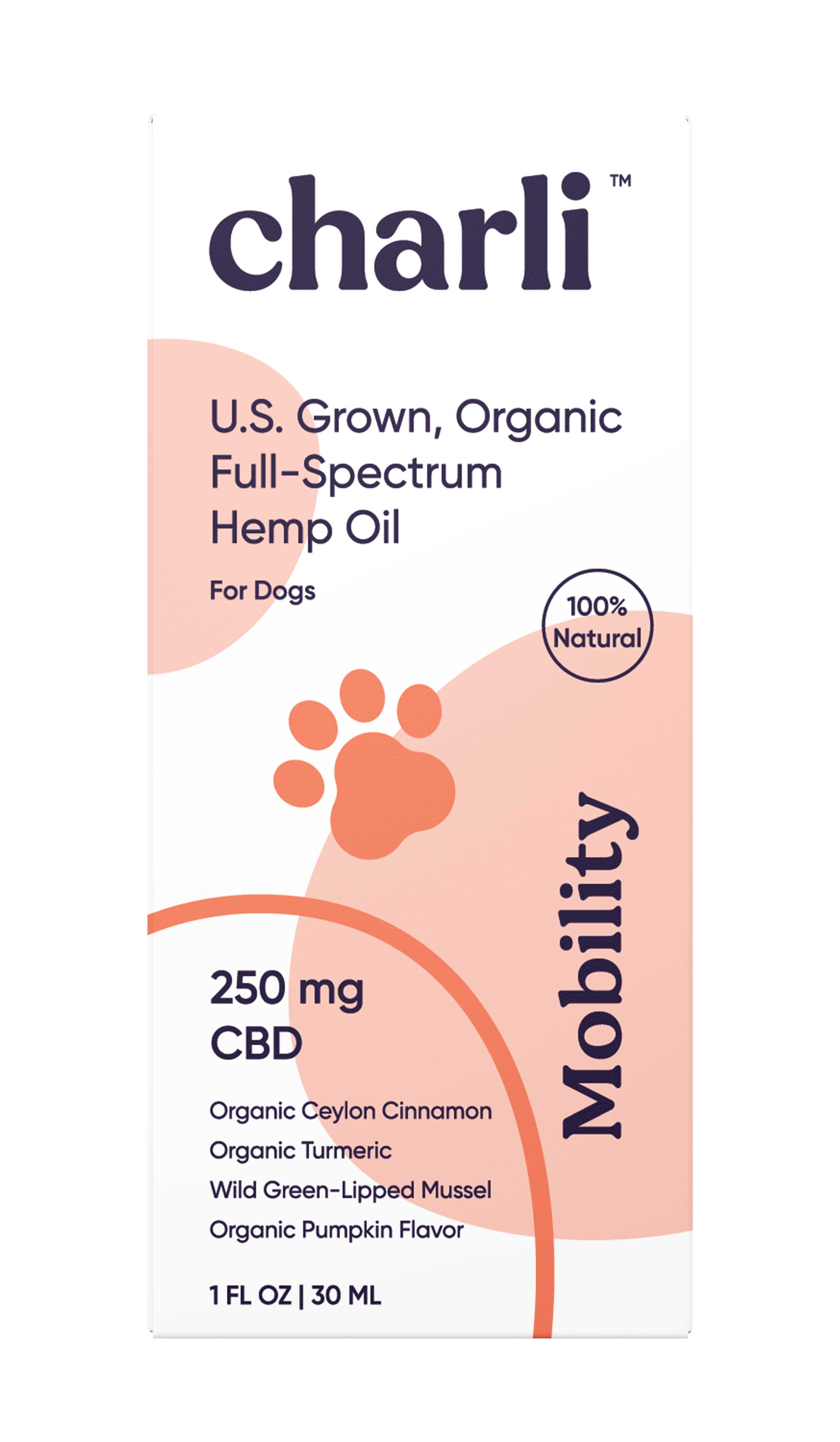 MOBILITY FORMULA
Our mobility formula uniquely combines Ceylon cinnamon, turmeric, and wild green-lipped mussel to support your pet's hip and joint health. For relief and support with aches and pains associated with age and arthritis, this 'lightening in a bottle' is designed to help support your pet's enhanced joint function, comfort and mobility.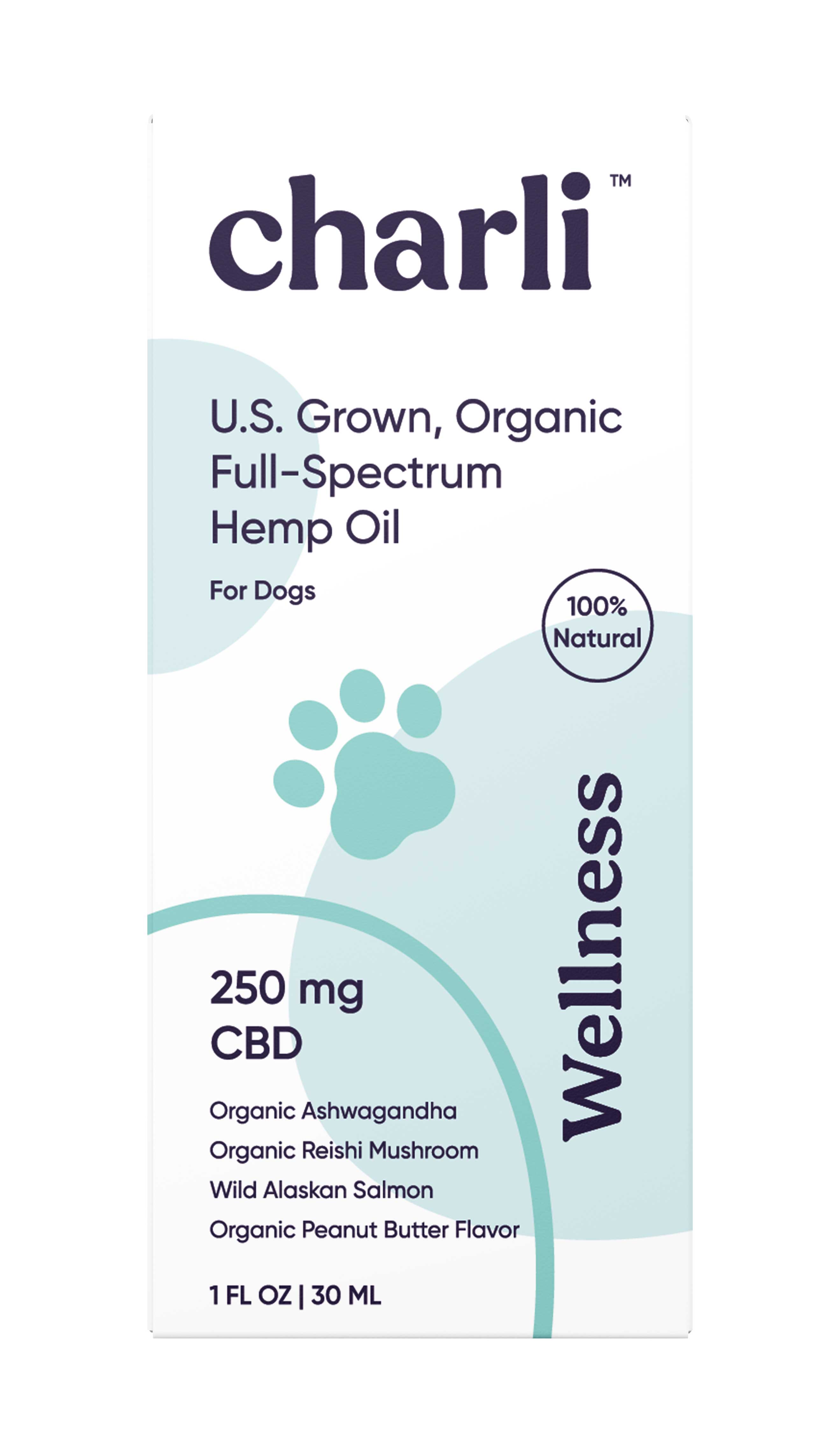 Wellness Formula
Our wellness formula combines ashwagandha root, reishi mushroom, and wild Alaskan salmon to support your pet's long-term health and wellness. For pet parents interested in a holistic longevity approach, this 'vitality in a bottle' is designed to support your pet's immune responses, circulation, cognition, calmer mood and healthy skin and coat.