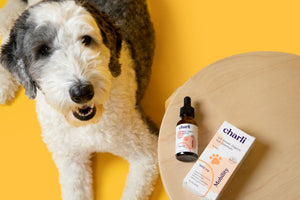 Our 'Charli to Rescue' Promise
You Shop. We Donate. Charli to the Rescue.
Our mission is to provide the world's best Holistic treatments for your dog and to make a positive impact on the lives of pets that need our help. At the heart of this mission is to give back to our communities in ways that provide meaningful and transformative changes.
In partnership with Wags & Walks, a portion of all proceeds from the sale of Charli products will be donated to animal rescues and shelters across the USA.
The health and wellness benefits Charli products may have on pets searching for a permanent home are immense. We are honored to provide our products, as well as financial support, to the organizations that house these rescue pets.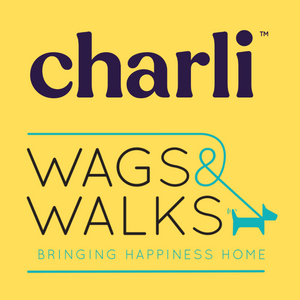 About Wags & Walks
From wagsandwalks.org:
"Wags and Walks is a community of dog lovers working to promote shelter dogs as the best dogs in the world and to reduce euthanasia through advocacy of our unique family-friendly foster, education and adoption programs.
Wag sand Walks is different than many other rescues because we do not select dogs based on their size or age or even their breed. We hand-pick our dogs based on their temperament and their likelihood to thrive when placed in the proper home.  
Similarly, we do not select our adopters based on how many hours they work or whether they live on a multi-acre property over a condo.  We know that, like amazing dogs, loving families come in all shapes and sizes.  Our goal is to find an adopter whose home, family and lifestyle are a perfect fit for a particular dog."
Learn more here.