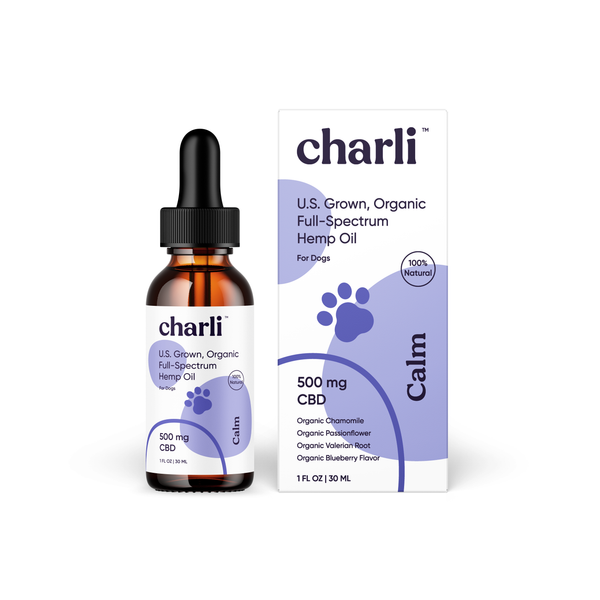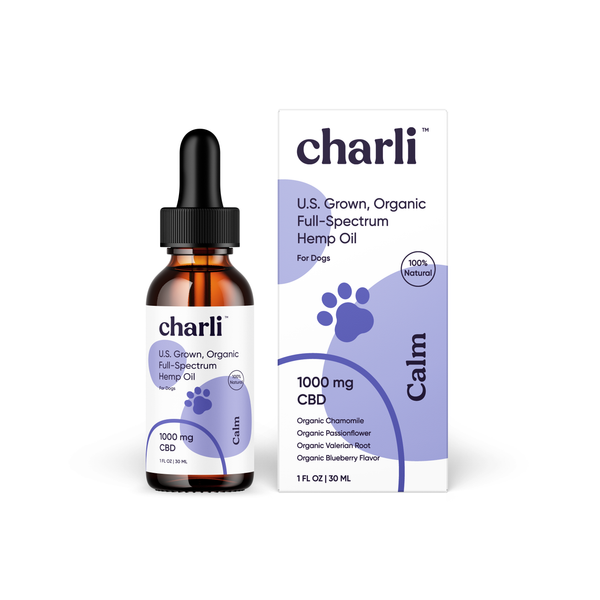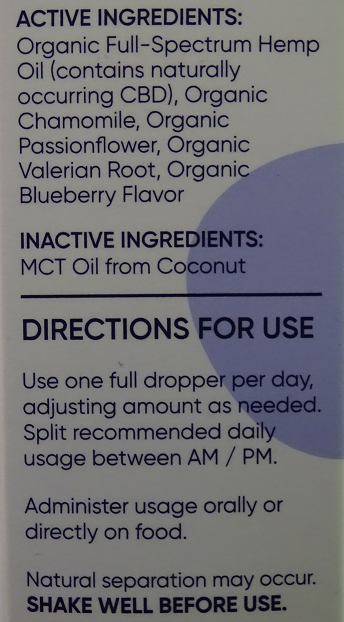 Calm CBD Oil for Dogs
Our calm formula is made with the helping hand of Mother Nature to alleviate your pet's stress and anxiety. Whether your pet is distressed from noise, traveling, separation or any other external stressor, this 'tranquility in a bottle' is carefully crafted and infused with a unique blend of organic botanicals and herbs to help your furriest family member find peace and tranquility.
Ingredients
Organic Full-Spectrum CBD
Our Full-Spectrum CBD is organically grown and free of GMOs and other contaminants. Our CBD is farmed in the USA and is always third-party lab tested to ensure high potency and purity.
Organic Chamomile
Chamomile has been used in holistic medicine for generations to promote calming, soothing and relaxation. Chamomile may also promote healthy brain function along with a myriad of other health benefits.
Organic Passionflower
Passionflower supports tranquility and rest.
Organic Valerian Root
Valerian Root promotes relaxation.
Organic Blueberry Flavor
Our delicious Blueberry Flavor is 100% organic, alcohol-free, additive-free and pesticide-free.
Details