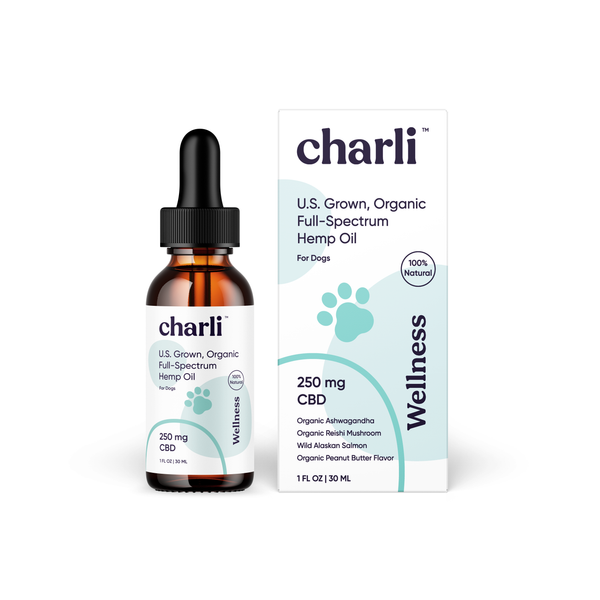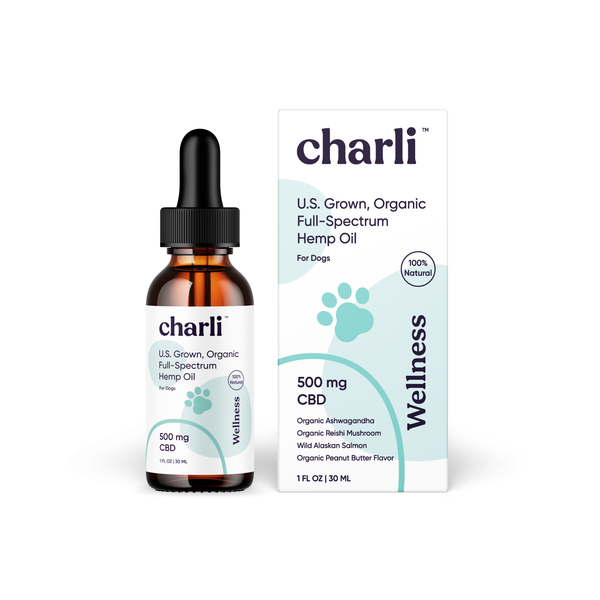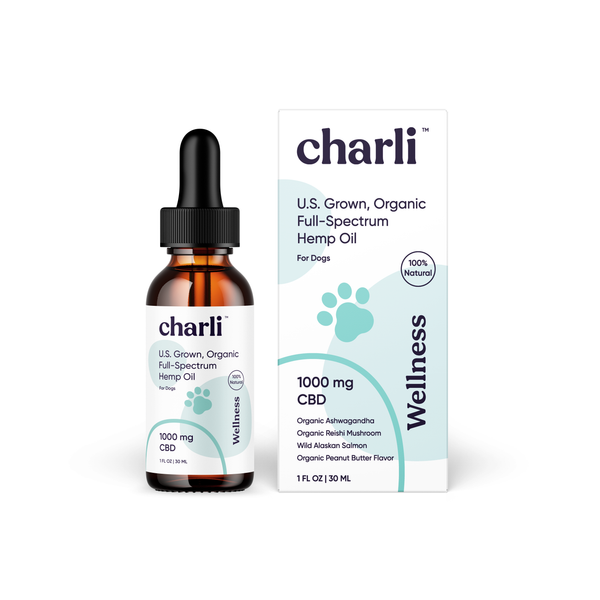 Wellness CBD Oil for Dogs
Our wellness formula is made with the helping hand of Mother Nature to support your pet's long-term health and wellness. This 'vitality in a bottle' is carefully crafted and infused with a unique blend of natural and organic ingredients to help support your furriest family member's immune responses, circulation, cognition, calmer mood and healthy skin and coat.
Ingredients
Organic Full-Spectrum CBD
Our Full-Spectrum CBD is organically grown and free of GMOs and other contaminants. Our CBD is farmed in the USA and is always third-party lab tested to ensure high potency and purity.
Organic Ashwagandha Root
Ashwagandha Root has been used in holistic medicine for generations and works to support cardiorespiratory endurance and limit free radical damage during aerobic activity. Ashwagandha may also promote your pet's normal hormone balance, normal nervous system function, normal metabolic rate, as well as enhance the physical and mental well-being of your dog.
Organic Reishi Mushroom
Reishi Mushroom contains anti-inflammatory and antioxidant properties which enhance your pet's immune responses. Studies suggest that Reishi Mushrooms may also relieve allergies, support kidney and liver health, as well as regulate blood sugar and blood pressure.
Wild Alaskan Salmon
Wild Alaskan Salmon contains omega-3 and omega-6 fatty acids which help support healthy skin and coat, as well your pet's overall wellness. The fats found in Wild Alaskan Salmon promote cognitive function, joint function and heart health.
Organic Peanut Butter Flavor
Our delicious Peanut Butter Flavor is 100% organic, alcohol-free, additive-free and pesticide-free.
Details