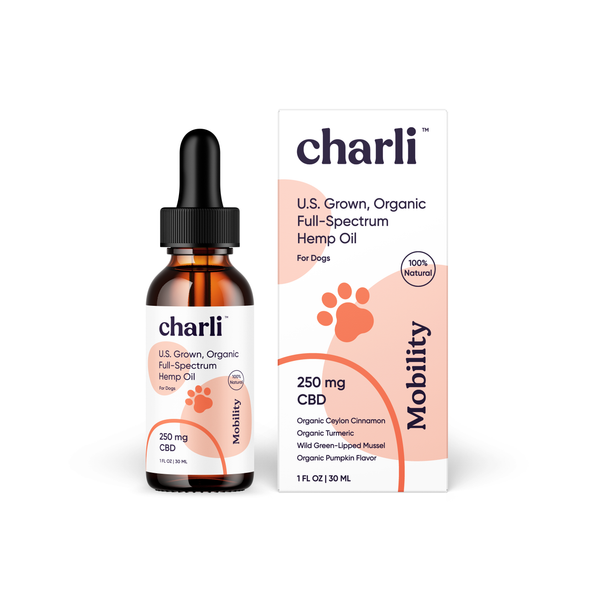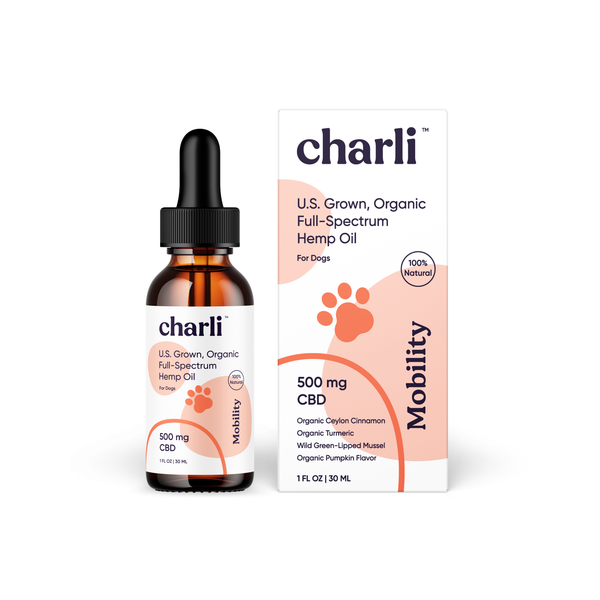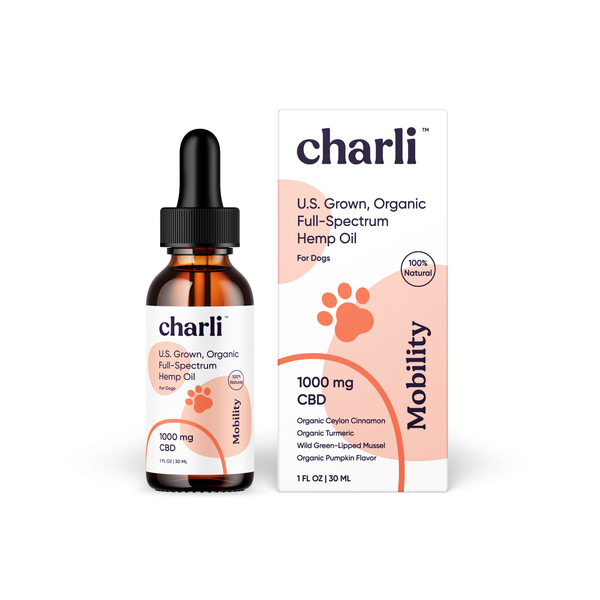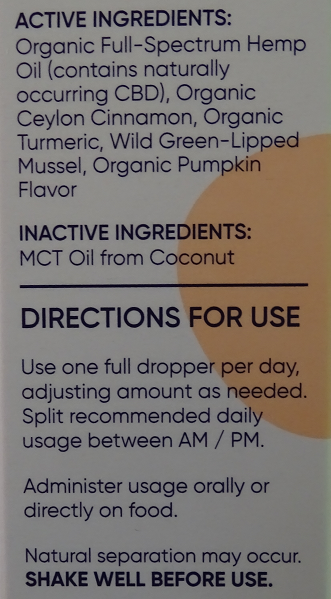 Mobility CBD Oil for Dogs
Our mobility formula is made with the helping hand of Mother Nature to support your pet's hip and joint health. This 'lightening in a bottle' is carefully crafted and infused with a unique blend of natural and organic ingredients to help support your furriest family member's joint function, comfort and mobility.
Ingredients
Organic Full-Spectrum CBD
Our Full-Spectrum CBD is organically grown and free of GMOs and other contaminants. Our CBD isfarmed in the USA and is always third-party lab tested to ensure high potency and purity.
Ceylon Cinnamon
Ceylon Cinnamon, also known as "true cinnamon", contains antioxidant properties which help support your pet's bone health, cognitive function and energy production. Ceylon Cinnamon also contains anti-inflammatory properties which reduce joint pain and muscle soreness in dogs.
Turmeric
Turmeric has been used in holistic medicine for generations due to its myriad of immune boasting effects. Also known as the 'Golden Spice', Turmeric contains anti-inflammatory properties which help reduce joint pain and stiffness associated with arthritis.
Wild Green-Lipped Mussel
Wild Green-Lipped Mussel contains omega-3 fatty acids and minerals which help support flexibility and mobility
Organic Pumpkin Flavor
Our delicious Pumpkin Flavor is 100% organic, alcohol-free, additive-free and pesticide-free.
Details